Snares and Deadfalls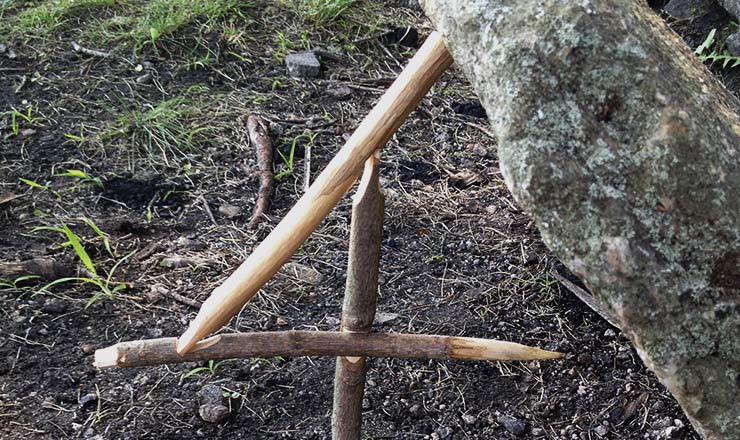 We need a minimum of at least 4 people (total) for this class to take place.
Learn several proven bushcraft methods of how to best obtain all important protein while in the wilderness.
This 3 hour class takes place at our Gallatin, NY location. Classes are usually held on Saturday and start at 1PM. Check schedule below for exact dates and times.
BRING your best survival knife* and or multi-tool… We will show you what wood and available forest materials provide for the best traps. Make a spring snare, build a figure "4" deadfall and others! This is fun and easy… you can do it, we'll show you how! *Small sharp knives are best for whittling and carving wood.
This class takes place completely outside so, prepare for the weather and dress appropriately!
Email Us To Sign Up Today!
We can send you a PayPal invoice. Upon receipt of payment, you will receive registration docs and directions to camp. Bring a water bottle, bug spray / sunscreen and DO NOT FORGET YOUR KNIFE and multitool! Feel free to contact us with any questions or concerns. We look forward to seeing you at camp!
Anyone under the age of 18 must be accompanied by a responsible parent or guardian.